Overwhelmed and frustrated with your computer technology? We are here for you.
When investing in computer technology, most business owners expect that it will help their business run more efficiently, allow their employees to be more productive, and simply make life easier.
Is this you?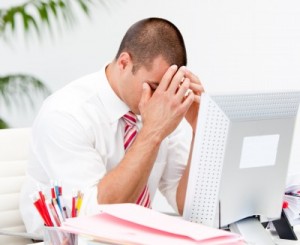 Unfortunately, many business owners find themselves overwhelmed and frustrated with their computer systems and other modern technology. Something is always crashing, employees don't know how to use the new software efficiently, the company website isn't generating more sales, and there is no guarantee that their data will be retrievable in the event of a disaster.
 Help is just a call or click away!
At East Texas Computer Help we can reduce your technology induced stress as well as save you time and money. We have the knowledge, expertise and real working experience to solve your computer related problems. Click on the links below to discover the many ways we can help you and your business.
Don't spend another moment stressed about your technology. Call us today! 903-586-0938